No. 1 – Watanabe Shuzouten Sake Brewery
The Watanabe family started brewing sake in 1870 when it was the 5th generation Kyuemon Akira. The finished sake became extremely popular, and it is written that he was drunk while singing a song at a party to love sake. At that time, he chose "Penglai", which was sung in the song "Tsurukame", as the brand. "Horai" is the eternal and long-lived Taoyuan Township where hermits live and "Horai" is an auspicious "sake word" that gives people joy and good luck.
It has been highly evaluated as a representative sake of Hida, rooted in the local climate, and has been loved by the local people for a long time as a tribute to the joy of life with seasonal ingredients. Each brewery has something to pursue. It is the soul of a sake brewery that cannot be thrown away. What Horai pursues is "a sake brewing with a heart and humanity that brews straight to save the life of rice".
VIDEO: No. 1 – Watanabe Shuzouten Sake Brewery
Brewery Info
Representative: Hisarou Watanabe
Address: Ichinomachi 7-7, Hida-shi Furukawa-chou, Gifu
TEL: +81-577-73-3311
FAX: +81-577-73-5959
Foundation (year) 1870
Website
---
No. 2 – Hachinohe Shuzo Sake Brewery
Hachitsuru is the most famous brand of the Hachinohe Shurui co. It was established in 1786 during the late Edo era. The brand takes its name from the Nanbu family crest which features two cranes facing each other, a motif called mukaitsuru in Japanese. The company combined this crane theme, tsuru, with the "Hachi" from Hachinohe to make Hachitsuru.
Tours of the factory are available for booking, and during the brewing period of December to March you can even see the sake as it bubbles and ferments. Experience Hachinohe's traditional sake brewing methods that have been handed down through generations. The company brews under the direction of a master brewer of the Nanbu style, a tradition that has been supported through centuries by both Hachinohe's surrounding nature and residents.
Brewery Info
Representative: Hachiuemon Hashimoto
Address: 1 youkamachi, Hachinohe-City, Aomori
TEL: +81-178-43-0011
FAX: +81-178-43-0313
Foundation (year) 1786
Website
---
No. 3 – Shimizu Sake Brewery
Shimizu Seizaburo Shoten of ZAKU, locates in Suzuka, Mie-Prefecture. Suzuka is an old toponym and has a long history of sake brewing. The pellucid water originating from the Suzuka Mountains and supply of good rice from the Ise Plain made this place as a right place for sake brewing. In classic literatures and poetries, Suzuka was praised with the epithet umasake (good-sake-yielding).
As Suzuka lies on the way from Kyoto to Ise, the holy place of Shinto religion, many pilgrims have passed through Suzuka. Though accustomed to the sophisticated sake of the ancient capital, the pilgrims might have been amazed by the quality of the local sake and the fame of Suzuka would have reached as far as Kyoto.
Brewery Info
Representative: tomiya shimizu
Address: 1006 tomuro, Kazo, Saitama
TEL: +81-480-73-1311
FAX: +81-480-73-1312
Foundation (year) 1874
Website
---
No. 4 – Dewazakura Sake Brewery
Dewazakura Sake Brewery was founded in 1892 by Seijiro Nakano, whose head family-owned Kuma Masamune Sake Brewery. There was three Nakano family's sake brewery until Showa period. Dewazakura Sake Brewery is located in Tendo City, Yamagata Prefecture, a small town of 60,000 residents located 300 kilometers north of Tokyo. Situated in the Yamagata Basin and surrounded by high mountains, Dewazakura began to market Ginjo Sake, named as Oka Ginjo, the first attempt of its kind for sake breweries in 1980.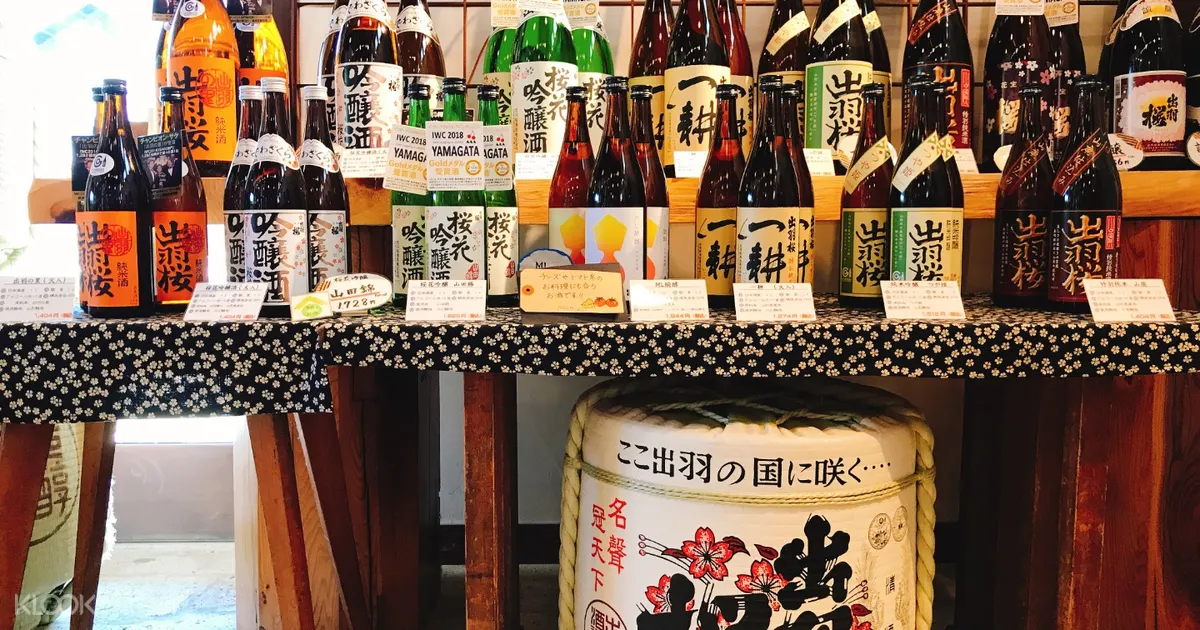 Back then, Ginjo was mainly made for completion and the word "Ginjo" was rarely known; only those involved in sake brewing were familiar with the word. However, they wanted everyone to enjoy Ginjo so they decided to sell Ginjo for an affordable price to the public. Since releasing Oka Ginjo, the brewery had wanted to spread Ginjo all over the world so they started exports of sake in 1997. They now export to over 25 countries, spreading the joy of drinking Ginjo to people in many parts of the world.
Brewery Info
Representative: Masumi Nakano (Mr.)
Address: 1-4-6, Hitoichimachi, Tendo, Yamagata
TEL: +81-23-653-5121
FAX: +81-23-653-0600
Foundation (year) 1892
Website
---
No. 5 – Konishi Sake Brewery
Since being established in Itami (the Birth Place of Sake) in 1550, Konishi Brewery has generously been supported by loyal customers in its pursuit of taste and satisfaction. We always consider our company to be on parity with our customers and have built the company with pride and foresight as a manufacturer. While we will continue to emphasize our 460 years of rich history and traditions, the benefits of which, we realize that these have to be passed on and reflected in the current and future business plans.
Japanese sake offers many universal values. The original feature of sake of course is its depth of flavor and represents a good nutritional balance. It should be treated with respect and as with all alcohol products drunk in moderation. Sake not only relieves stress but helps to promote a very healthy skin.
Brewery Info
Representative: Shintaro Konishi
Address: 2-13 Higashi-Arioka, itami, Hyogo
TEL: +81-72-775-0524
FAX: +81-72-775-1894
Foundation (year) 1550
Website
---
No. 6 – Katoukichibee Sake Brewery
We continue to protect the traditional handmade sake brewing that has not changed since the brewery was founded. Currently, Aki uses only three types of sake for sake brewing: rice, rice jiuqu, and water. No extra additives are added. Although it cannot be mass-produced, it inherits the desire of its predecessor, "I want to continue making sake that is kind to the body and is truly delicious."
Only "Yamada Nishiki from Hyogo Prefecture Special Area A" and "Gohyakumangoku from Fukui Prefecture", which are famous as the king of sake rice, are used. Using only Shinpaku, which is low in crude protein and fat, the finished sake has a pure and pure taste. We use only underground water from the Hakusan Federation, which was built from a well about 184m underground.
Brewery Info
Representative: KATOU ATSUHIDE
Address: Yoshie cho 1-11, Sabae city, Fukui
TEL: +81-778-51-1507
FAX: +81-778-53-1406
Foundation (year) 1860
Website
---
No. 7 – Nagai Sake Brewery
Founded in 1886 Kawaba Village is located in the headwaters of the Tone River, the northernmost part of Gunma Prefecture. The first Shoji Nagai met the water in this area and started brewing sake. It owns a deep forest to secure water for preparation, the area around the sake brewery is surrounded by nature, and the rich rice fields spread out in front of the brewery as far as the eye can see. The desire of the first Shoji Nagai to "start sake brewing" and the natural water that is filtered from the rain and snow that falls on Mt. Hotaka in Oze are mixed and fused here in Kawaba Village.
Founded in the 19th year of the Meiji era. The first head of the family met "water" in Kawaba village and Nagai Sake Brewery started brewing. Then, in order to protect the "water that fell in love", we gradually bought more forests on both sides of the swamp where we could get the water for sake, and we also made efforts to protect the blessings of nature.
Brewery Info
Representative: Noriyoshi Nagai
Address: Monzen 713, Tone Kawaba Gunma
TEL: +81-278-52-2311
FAX: +81-278-52-2314
Foundation (year) 1886
Website
---
No. 8 – Nakano Sake Brewery
Nakano Sake Brewery consistently follows the idea of "creating a rich food culture through Japanese sake". The brewmasters strive to create high-quality Japanese sake that not only adhere to tradition but introducing new methods to create a new distinct type of sake. In the past, human intuition and experience were heavily relied on for determining temperature and moisture for adjusting and controlling. Nakano Sake Brewery has developed technology to help facilitate and substitute for some of these processes.
This allows brewmasters to focus on processes that require traditional craftsmanship and their use of five senses to create the finest products. By using technology and cutting-edge machinery as tools to help create databases for analyzing data and case studies, along with the combination of traditional craftsmanship, they are able to create consistently high-quality products.
Brewery Info
Representative: Masami Nakano
Address: 2-24 Higashi-honmachi, Handa-shi, Aichi
TEL: +81-569-23-1231
FAX: +81-569-23-1124
Foundation (year) 1844
Website
---
No. 9 – Yonezawa Sake Brewery
Located on the eastern bank of the Tenryu River, almost in the center of Ina Valley, Minami Shinshu, it was founded in 1890 in Okusa, Nakagawa Village, the same village as the birthplace of Yomeishu. Blessed with good quality water (underground water in the Southern Alps), sake rice is used with priority given to locally produced rice, and mash is squeezed in the now rare sake tank. In 2014, it became a group company of Ina Food Industry Co., Ltd. The entire group assists in rice planting, weeding on banks, and harvesting rice in order to preserve the beautiful rural landscape.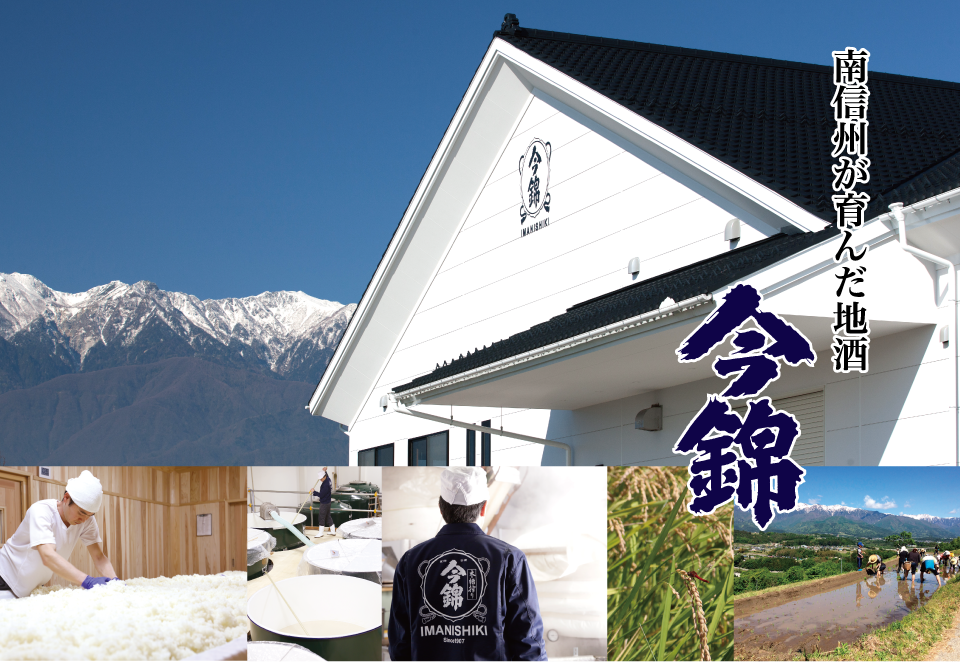 A sake tub that stands out in the sake brewery that has continued since the Meiji era. "Sakafune squeezing" is a time-consuming technique that is now rare, in which sake bags are carefully arranged in this liquor tank and the sake is squeezed slowly . Yonezawa Shuzo cherishes the traditional techniques of Mr. Mori and the brewers, and while preserving what should be protected, we will continue to innovate by incorporating new technologies . We are particular about local rice and water, and our goal is to make good sake. We value tradition and innovation, step by step, and strive to grow annual rings.
Brewery Info
Representative: Hiroshi Tsukakoshi
Address: Okusa 4182-1, Kami-ina District, Nakagawa Village, Nagano Prefecture
TEL: +81-265-88-3012
FAX:  +81-265-88-3013
Foundation (year) 1907
Website
---
No. 10 – Heiwa Sake Brewery
Heiwa Shuzo was founded in 1928 and is located just outside Kainan City in Wakayama. The site where the brewery is located was a temple for over 500 years before the brewery was established. It wasn't until 1957 when Sake production commenced full-time. The brewery is located in a valley surrounded by mountains, blessed with high precipitation, resulting in a boundless supply of good quality soft spring water, perfect for brewing Sake.
The 'Tsuru-ume' range was created to reflect the quality of the many local products available in Wakayama. Working directly with Ume & Yuzu farmers allows Heiwa Shuzo to secure some of the finest fruit in the country. Wakayama Ume represents 40% of all Ume grown in Japan and is considered the finest Ume fruit source. Citrus fruit such as lemon, yuzu and Mikan are also grown locally and used to make products in the 'Tsuru-ume' range.
Brewery Info
Address: 640 1172 119 Mizonokuchi, Kainan City, Wakayama Prefecture
TEL: +073-487-0189
FAX: +073-487-4641
Foundation (year) 1933
Website
---
World Sake Brewery Ranking – Top 50 Sake Breweries
The World Sake Brewery Ranking aims to serve as a guide to provide ingredients for product selection. Contests are for merchandise and often sell out as soon as they win a big prize. It points out the winning results of sake contests held in Japan and overseas, and ranks sake breweries accordingly. Currently, there are more than 1,500 sake breweries in Japan and overseas, but the top 50 sake breweries with the highest points earned are rated. All of the targeted contests are blindly and rigorously judged by professional judges, eliminating the elements of popularity voting.  These are great opportunities to learn about local tastes, and also serve as a place to train ambassadors to spread sake, which is directly linked to the creation of sake fans.